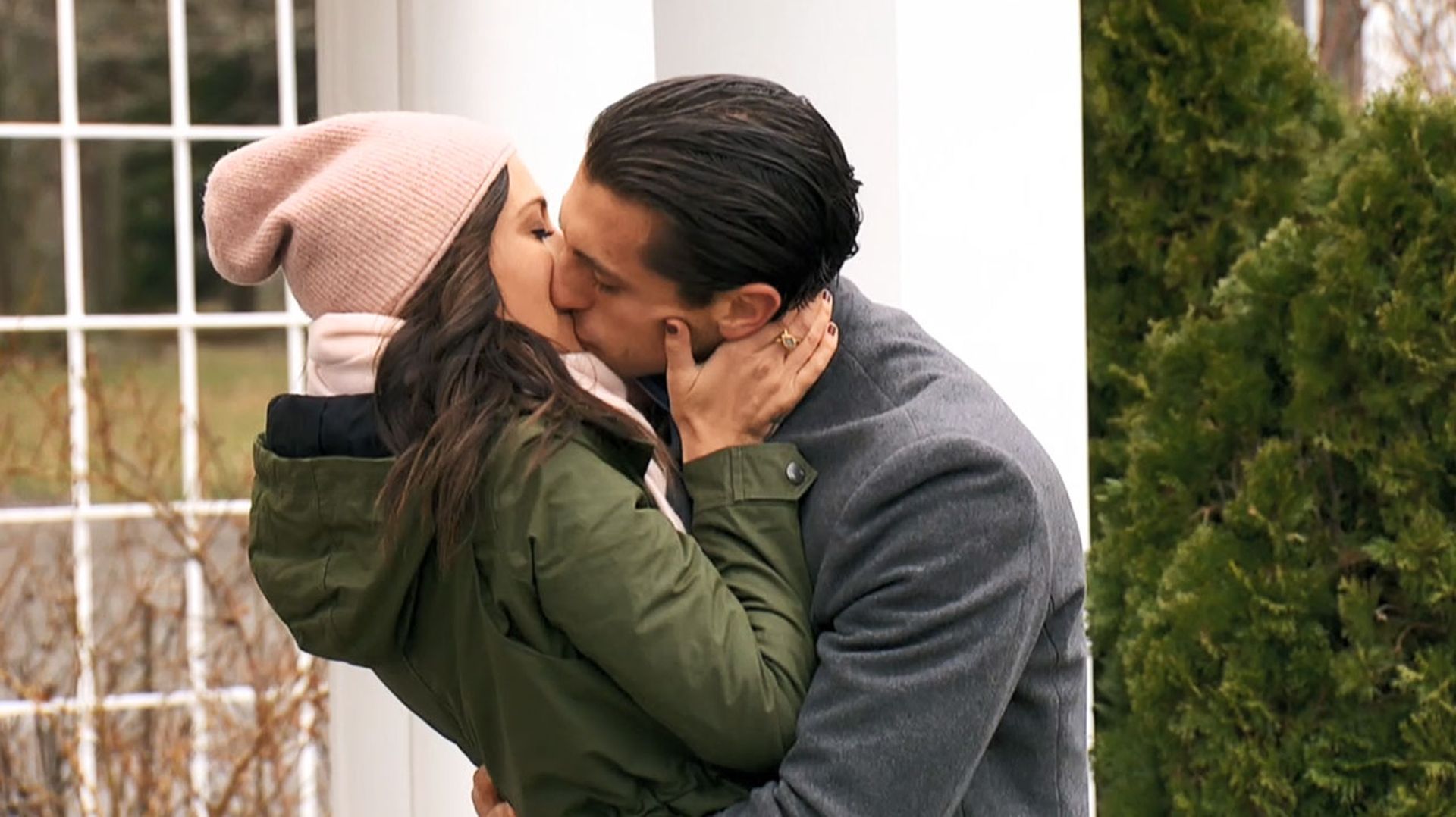 It happens every season. I skip a recap or two because I get bored with the season. However, the hometown date was actually pretty good considering it's usually really boring. Here are my thoughts on each one, along with what I thought about Tia coming back to talk to Becca about Colton.
Garrett: Garrett and Becca had such a great hometown. It felt the most effortless and relaxed of the bunch of hometown dates. I think we got some more insight from the family, and it almost made me feel a little bit better about Garrett's story about his ex wife since it aligns a lot with his family's. My thing is, I just can't see Becca saying goodbye to Garrett. When she called Jason and Blake first, I knew it couldn't possibly be Garrett.
Blake: Blake reminds me so much of Nick from Andi's season, and I can totally see him having a very emotional exit if Becca doesn't choose him. Out of all the guys, he seems the most into her and the most likely to be completely shattered if Becca doesn't pick him. Also as a side note, Blake had a very dramatic high school life. Between the affair with his mom and the shooting, he had it rough as a teenager.
Jason: When the season started, I had a crush on Jason that none of my friends understood because he was barely featured. Now, everyone gets why he's my season crush. He's very real and goofy, and then he says things to Becca that makes me swoon. I feel like he's make a great Bachelor and maybe even a different type than we're used to. Arie, Nick, Chris and Ben were descent, but they've all been pretty serious. Jason would be funny and charismatic, which is something we haven't seen in a while. His family seems awesome, and I loved how much love there was between his brother and husband. Side Note* Have we ever seen a gay couple on the show?
Colton: I listened to the Almost Famous Podcast today, and I really feel bad for being down on Colton all season. He was pretty transparent about his relationship with Tia and Becca on the podcast, and I think the show made him look shadier than he actually is. His dad was actually the best with questions in my opinion during the hometown. He knows it was hard for Colton to open up, so it was nice for him to give it back by asking about Arie.
Other Thoughts:
I can see where Tia was coming from. She wanted to be calm and cool about the situation with Colton, but she finally had to have her peace. I have a hard time defending her though because I really didn't like her throwing Bekah M. under the bus last season, along with speaking poorly about Kendall. So when she did this to Becca, it made me feel so badly for Becca. That being said, Tia is getting a lot of hate on social media, and people need to chill out. Colton is going to paradise. Becca is engaged. No need for hate.
So that's my recap. I'm worried for Blake. Apologetic toward Colton. Still Obsessed with Jason, and happy for Garrett….because he's probably engaged to Becca.