First off, I really loved that everyone wore black. It was a sign of solidarity, and it really gave the celebrities a platform to talk about the Time's Up campaign. We saw several celebrities taking a stand in their acceptance speeches, and we got to witness Queen Oprah give a brilliant speech.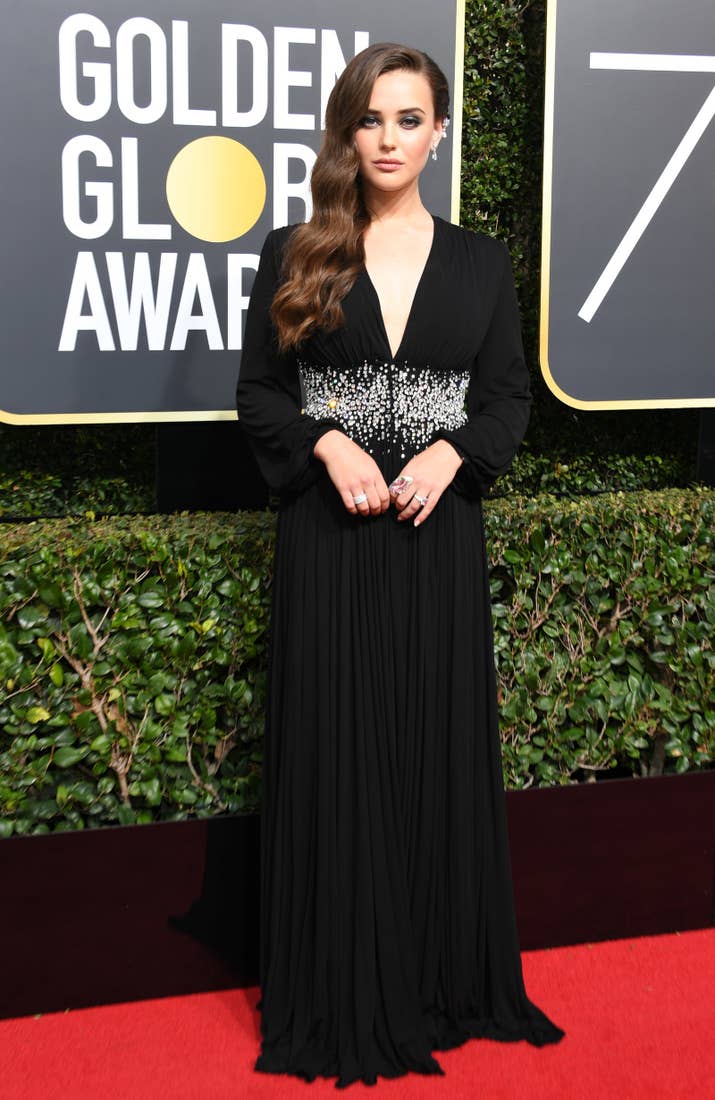 The 13 Reasons Why star looked absolutely dazzling for one of her first red carpet appearances. I think the embellishment serves well as a faux belt, and I'm obsessed with her hair swept to one side. Everything about this look is effortless.
Saoirse Ronan won big for her film Lady Bird, and I was so excited for her. She's an underrated actress in my opinion, and I happen to love a lot of her red carpet looks. I love how powerful this look comes off with it's sleek fit and strong shoulders. Her styling is super simple, but I think that's what makes this a winning look.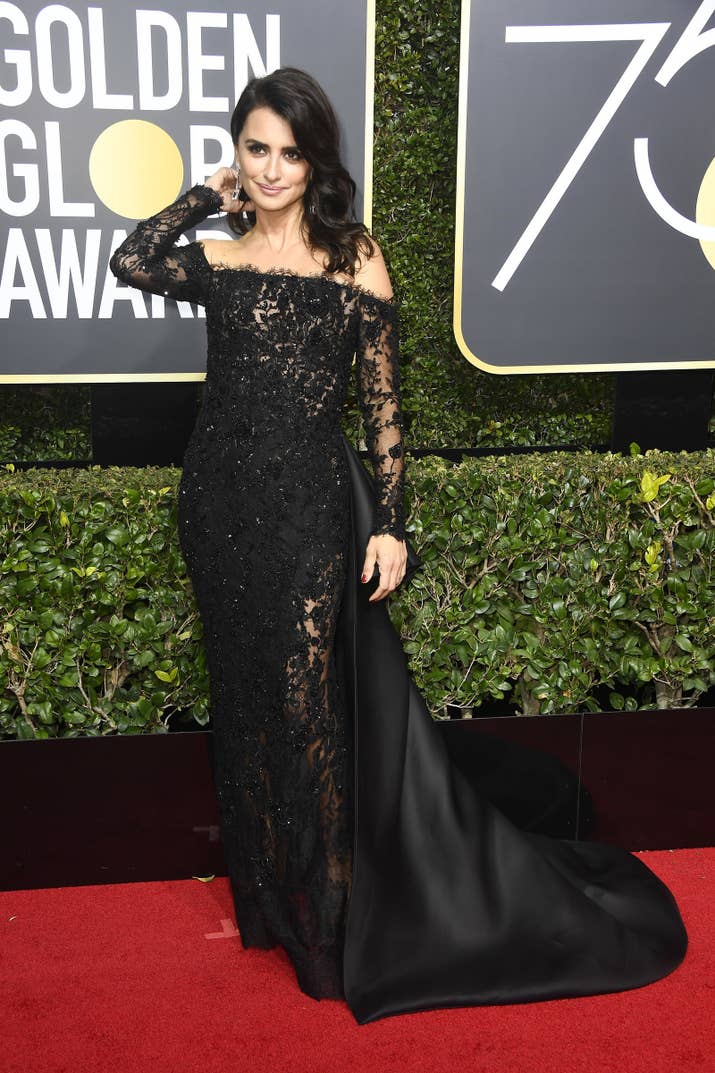 Penelope Cruz was radiant in this off the shoulder gown. I love how she let the lace gown shine on its own. It stood out to me because it was one of the few lace dresses I spotted.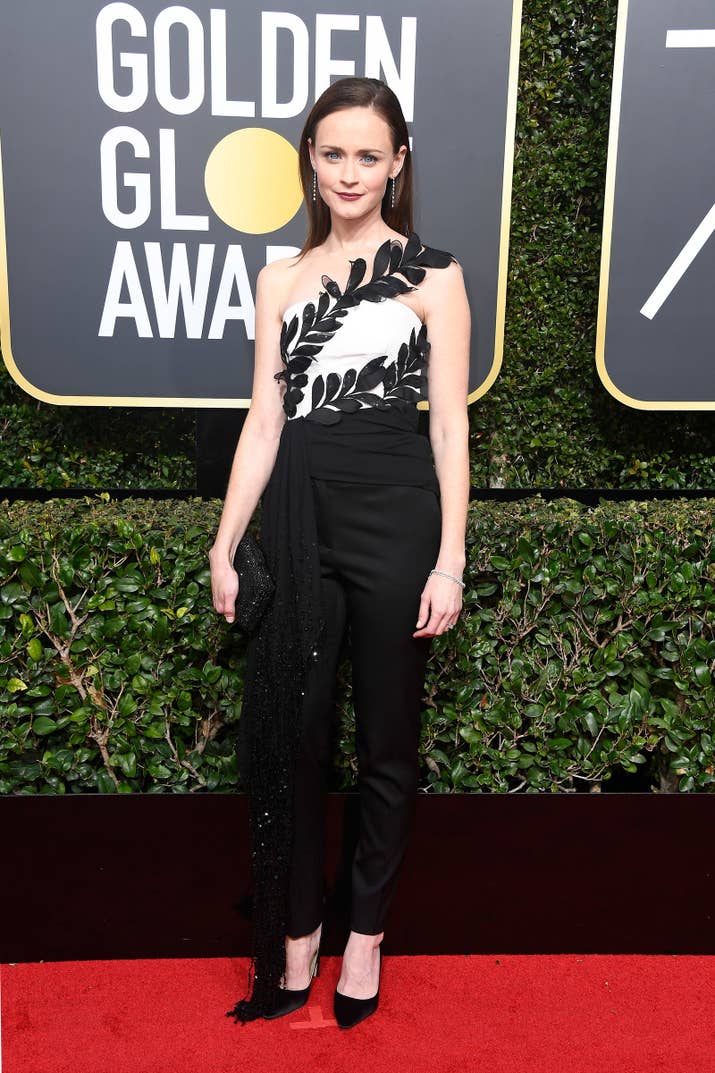 Alexis Bledel took a risk by wearing this jumpsuit. It's not going to be liked by everyone, but I happen to love seeing pant suits on the red carpet. I like the lead embellishment a lot, and the white made the look stand out in a sea of black on the red carpet.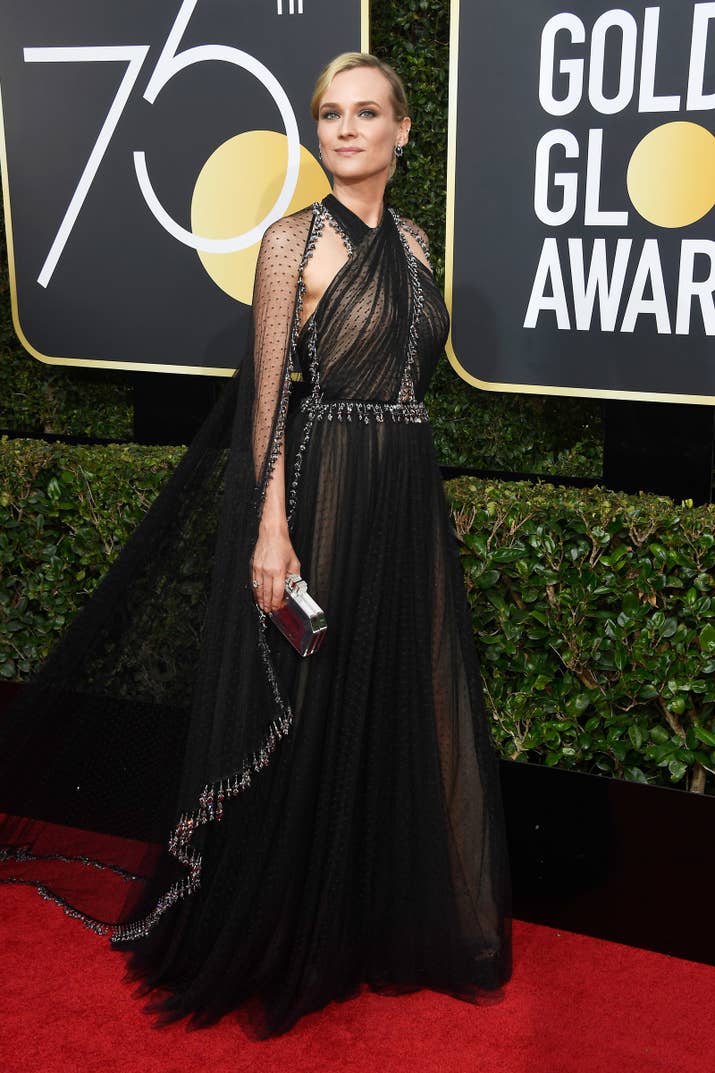 I loved this look, and I had no idea we would see Diane Kruger come on stage to accept an award, but I was stoked to see her behind one of the films. Her outfit is suck a showstopper with a tool like cape to top off an effortless looking dress. It's luxurious and perfect for the red carpet.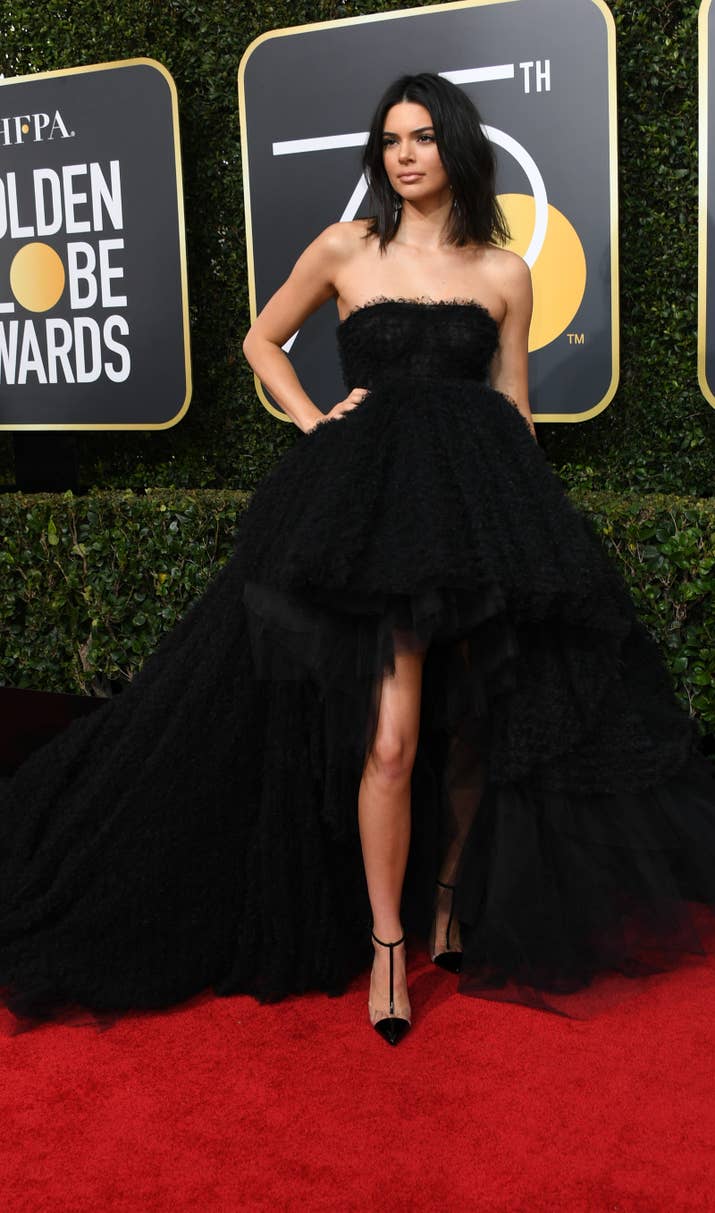 Kendall Jenner wore this incredible tool dress. It's a bold choice, but she can definitely pull this look off.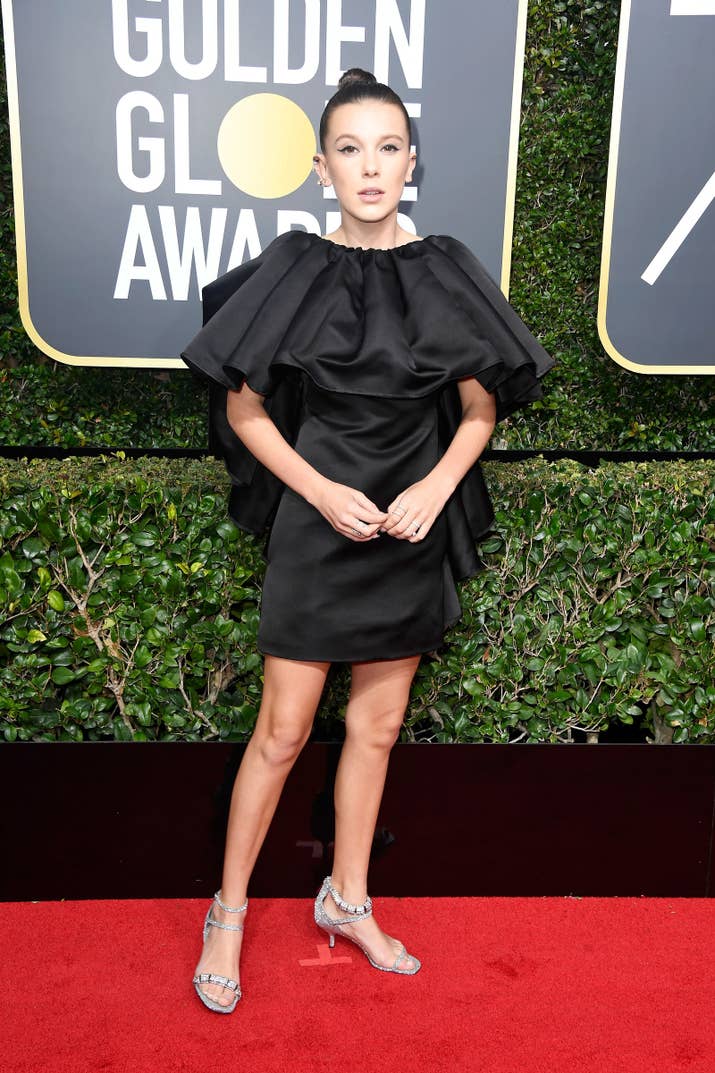 Millie Bobby Brown is adorable and looks super sweet in this black dress. It's so bold, and I was a little surprised to see her taking such a risk with this frilled top dress, but she is working it. Love her.
Anyway, what was everyone's favorite look? And what was their thoughts on everyone wearing black?