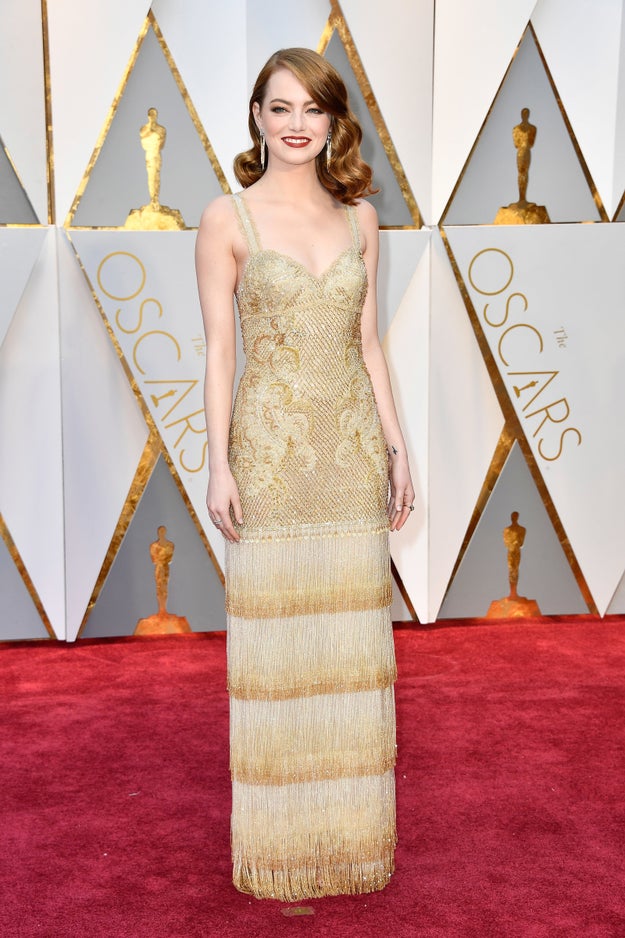 Emma Stone's dress was my favorite by far. I love that she went with a classic fit with an intricate design and fringe. Her whole look is very Hollywood Glamour with her refined curls and simple red lip, which is appropriate for her movie "La La Land."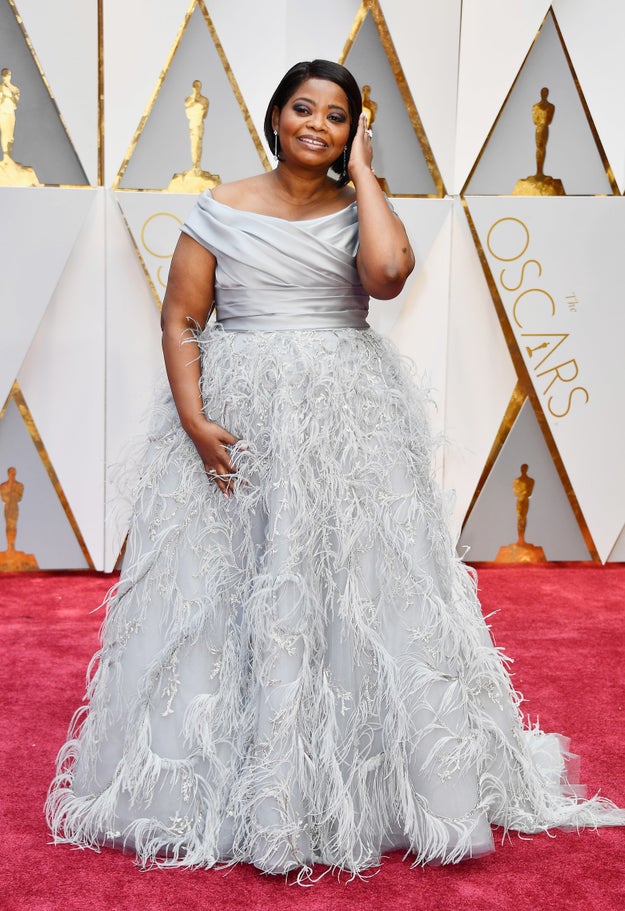 I love how luxurious this dress was. I love how the classic top was made more whimsical with a feathered skirt with embellishment.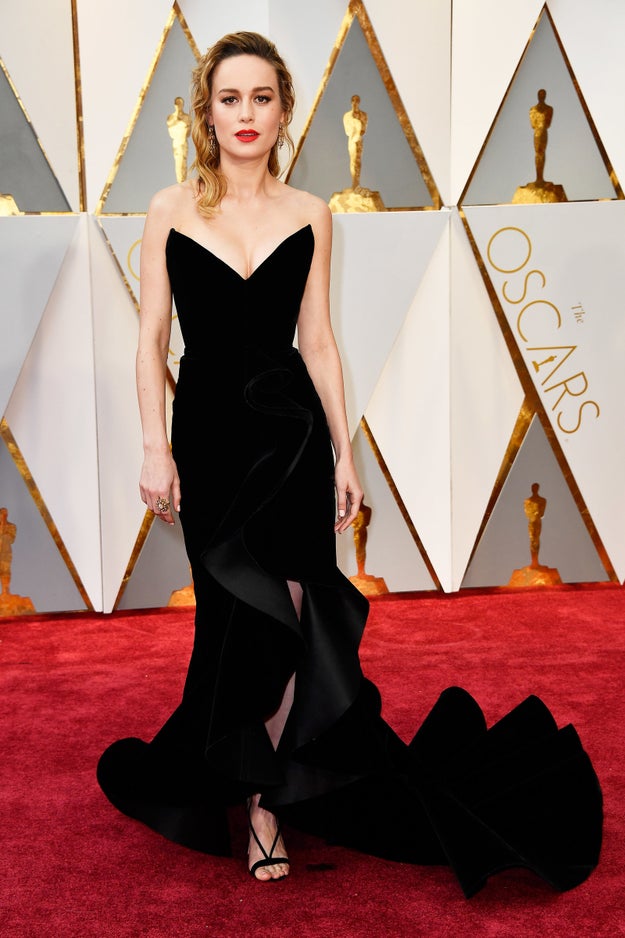 Brie Larson looked amazing in this sculptural look. If this was in another color, it could've been a nightmare on the red carpet. But the black color and minimal styling makes for a very chic look.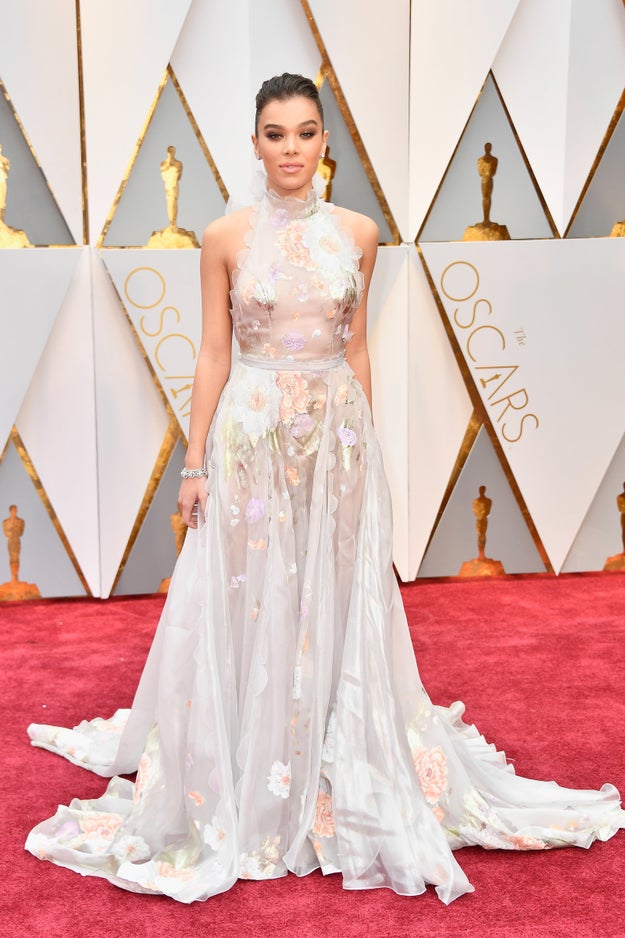 I love this dress on Hailee Steinfeld. The floral print and chiffon material made for an ethereal feel, which was a nice change for an Oscars look. I also like that she opted for an updo. Some people might not like the dress, but I think she pulled it off well.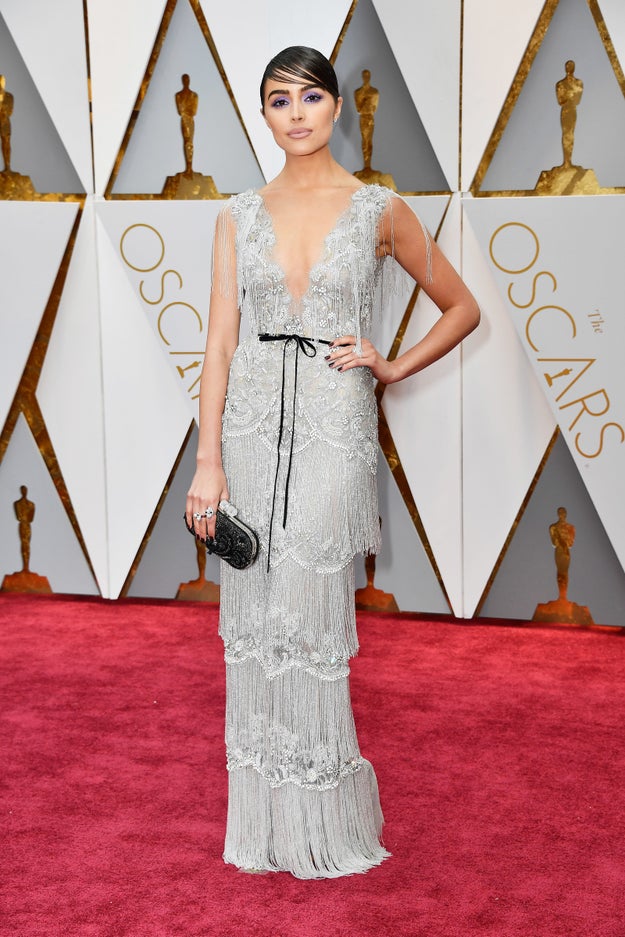 Olivia Culpo looked amazing in this fringed dress. Her purple eye makeup make it more modern look overall, and it was a nice little surprise to the Hollywood feel. I love the little black ribbon that ties the look together.