I've been catching up on shows, and Girl Meets World has a handful of episodes, where there was a ton of fashion. Here's some fashion from various of the latest episodes. If I didn't leave a link to the clothing, it's because they're sold out.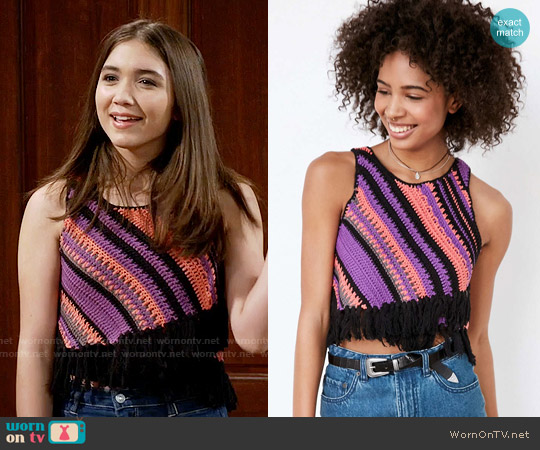 Riley wore this fun fringed top, and it worked with her preppy style because the colors are so playful and quirky.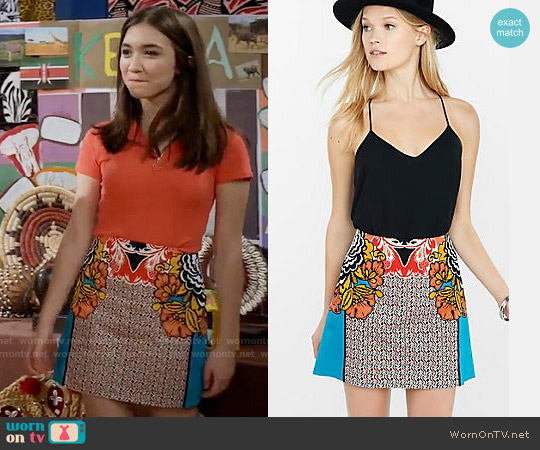 I love this skirt. It has such a beautiful print and I love that she wore it with this sporty type zipped top. I'm really loving these zippered shirts for the fall too.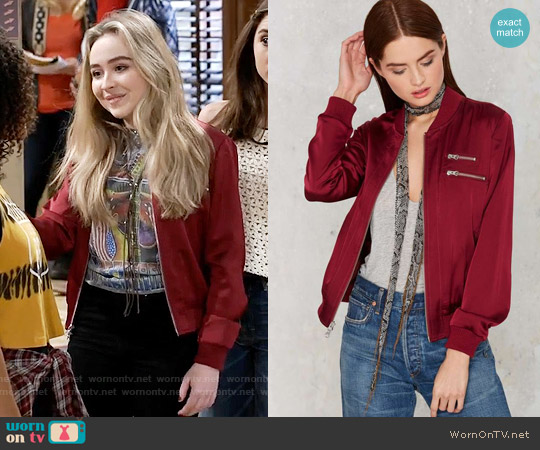 Maya's bomber jacket is awesome for the fall. The color is gorgeous and I love that it's in this satin material. Of course, she makes it more Maya by pairing it with necklaces and a graphic tee.
Riley's overalls are classic. The kind of staple everyone should have. I love the small rips here and there along with its relaxed fit.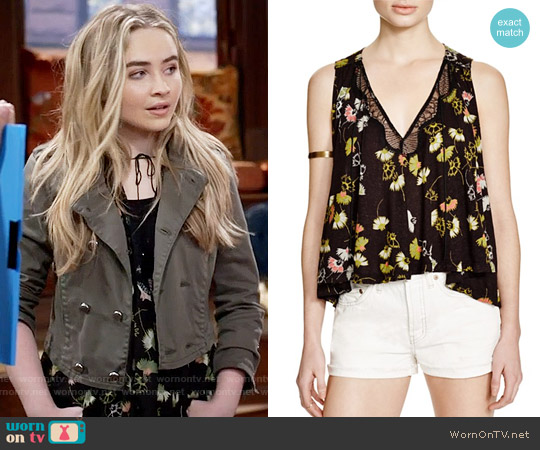 Maya's jacket is really cute here, but I really loved the blouse here. The little peek of lace is super pretty with this delicate print. I like that she toughened up the outfit with this utilitarian jacket.
Finally, I loved this top from Hollister. It's super casual and comfy looking, which would be great for the fall weather too. Overall, I thought a lot of the pieces I highlighted are great for the changing weather. Thank you to WornOnTV for the photos provided. Additionally, check out the website for more fashion from television.