For today's blog post, here is some of the fashion from the last episode of The Fosters. Also, here is a link to my latest review on the episode: https://mytrendingstories.com/article/the-fosters-highs-lows/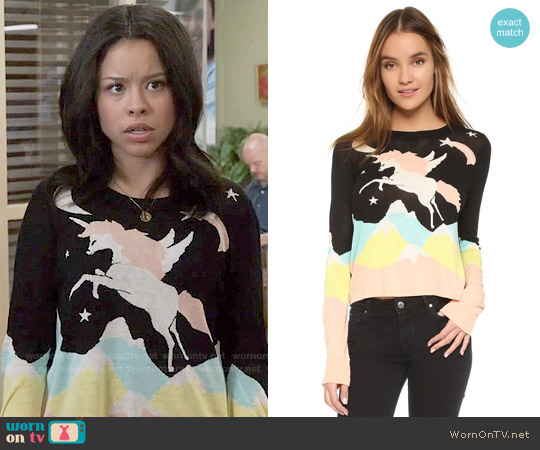 Mariana's unicorn sweater was a bit of a surprise because I'm used to her style either being flirty or preppy, but I do like this girly vibe for her in this episode.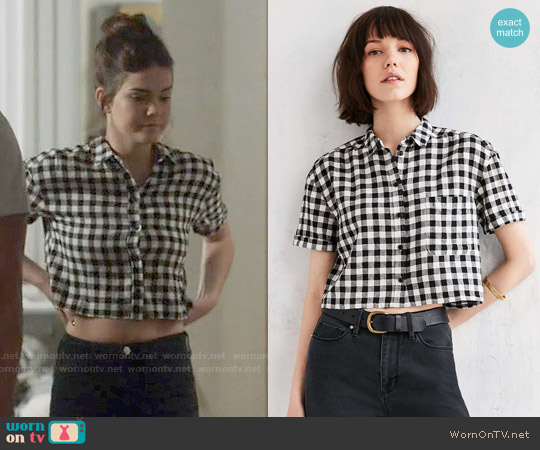 Callie wears a plaid crop top with her top knot, and it works because she's also wearing high-waisted jeans. She also wears a more relaxed flannel in the photo below. If you like looking at some of the fashion from here, check out WornOnTV.com.