The Fosters returned last night with a solid episode. Here's my review: https://mytrendingstories.com/article/the-fosters-review-trust/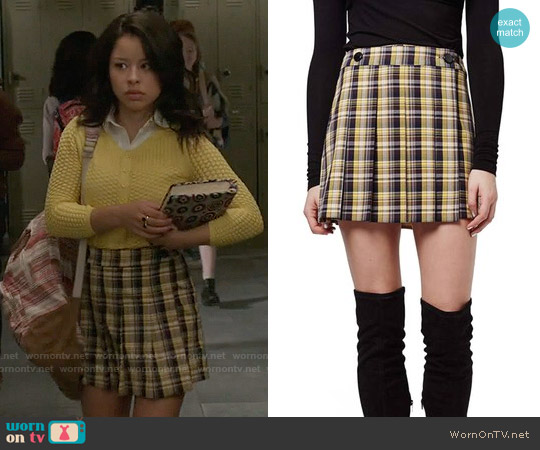 I liked how preppy Mariana's look was in last night's episode. It was a nice change from her usual flirty and fun looks. The skirt is super cute, and the Anthropolgie cardigan and collared shirt made it look very put together. I put the link below the picture.
Thanks to WornOnTV for having the details on her skirt, along with the photo provided.