Girl Meets World came back with Girl Meets Upstate, and I really enjoyed the episode. Here's my review on the episode: https://mytrendingstories.com/article/girl-meets-world-review-shawn-and-maya-find-themselves/
As far as the fashion, even though Riley and Maya wore similar outfits, I liked different pieces more. Here's what I liked from each of their outfits.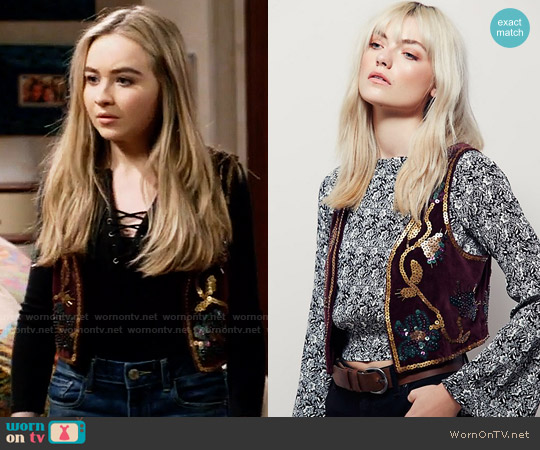 For Maya, I really liked this maroon vest. The sequined pattern and velvet is a lot for a vest, but Maya pairs it with a more understated lace up top to balance it out. Sabrina Carpenter always adds a more boho vibe compared to Riley's more preppy feel with her red lace up top.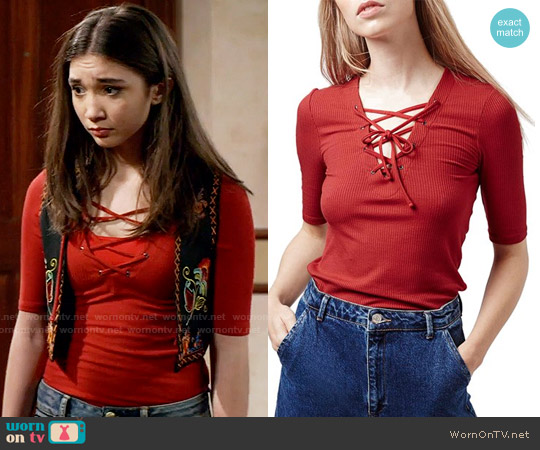 Thank you to Worn on TV for having the details and photos for Riley and Maya's clothes. Check out the website for more television fashion: https://wornontv.net/