Season 4 of The Fosters kicked off with an intense episode. However, PLL isn't the only show with awesome fashion on Freeform. I loved Callie's and Mariana's outfits in the episode and went to WornOnTV for the details on their clothing.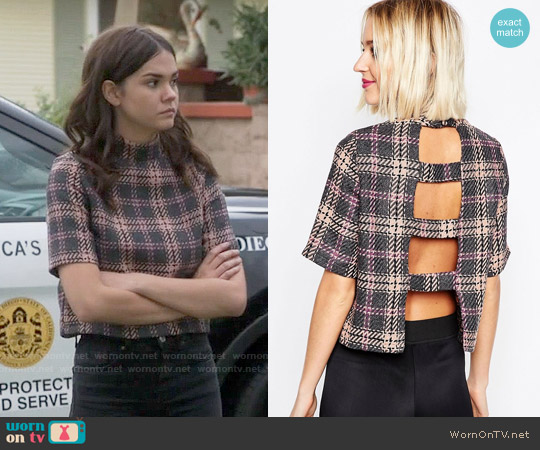 I love how Mariana's flirty girly style contrasts with Callie's more conservative and preppy style. I really liked this boxy crop top for Callie, mainly because of the back of the top. It's a nice surprise, and it's also on sale for $18 if you want it! I left the link below the photo.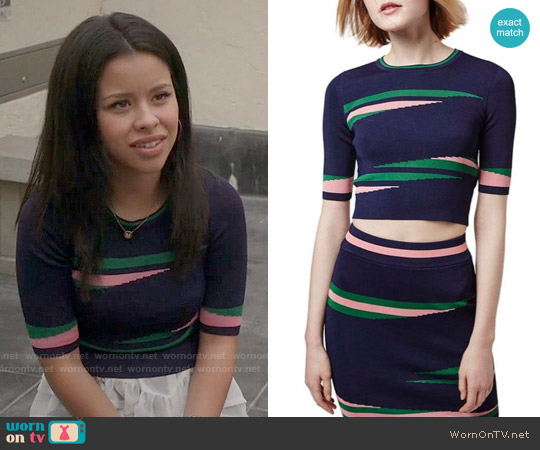 I really liked that Mariana wore this crop top with jeans instead  of the skirt for a more casual look. I also love the idea of making a peplum effect with a loose top underneath. Her wedges from Nordstrom were also super cute and tied the outfit together. I'm not a wedge person, but if I were to wear a pair, I'd get these ones.
Tonight's another intense episode and I'm excited to see what happens next.